Productivity Innovation Credit (PIC) Grant
Last chance to utilise the grant and upgrade your website and software! Hurry before year 2017 ends.
Do you know that the following services are claimable under the New PIC Scheme?
  Integrate eCommerce with your ERP and POS System
  Web Design and Development on Content Management System
  eCommerce System
  Customised Web Application Development
  Mobile Application Development
  Enterprise Resource Management (ERP) System
What is Productivity and Innovation Credit (PIC)?
Productivity And Innovation Credit (PIC) Scheme is to help local businesses to increase their productivity & innovation.
For example, if your investment in Productivity & Innovation activities is S$10 000, you are eligible to claim 40% of it in cash payout (S$4 000). Which means in reality, one's business only require to fork out S$6 000 to have a S$10 000 project completed.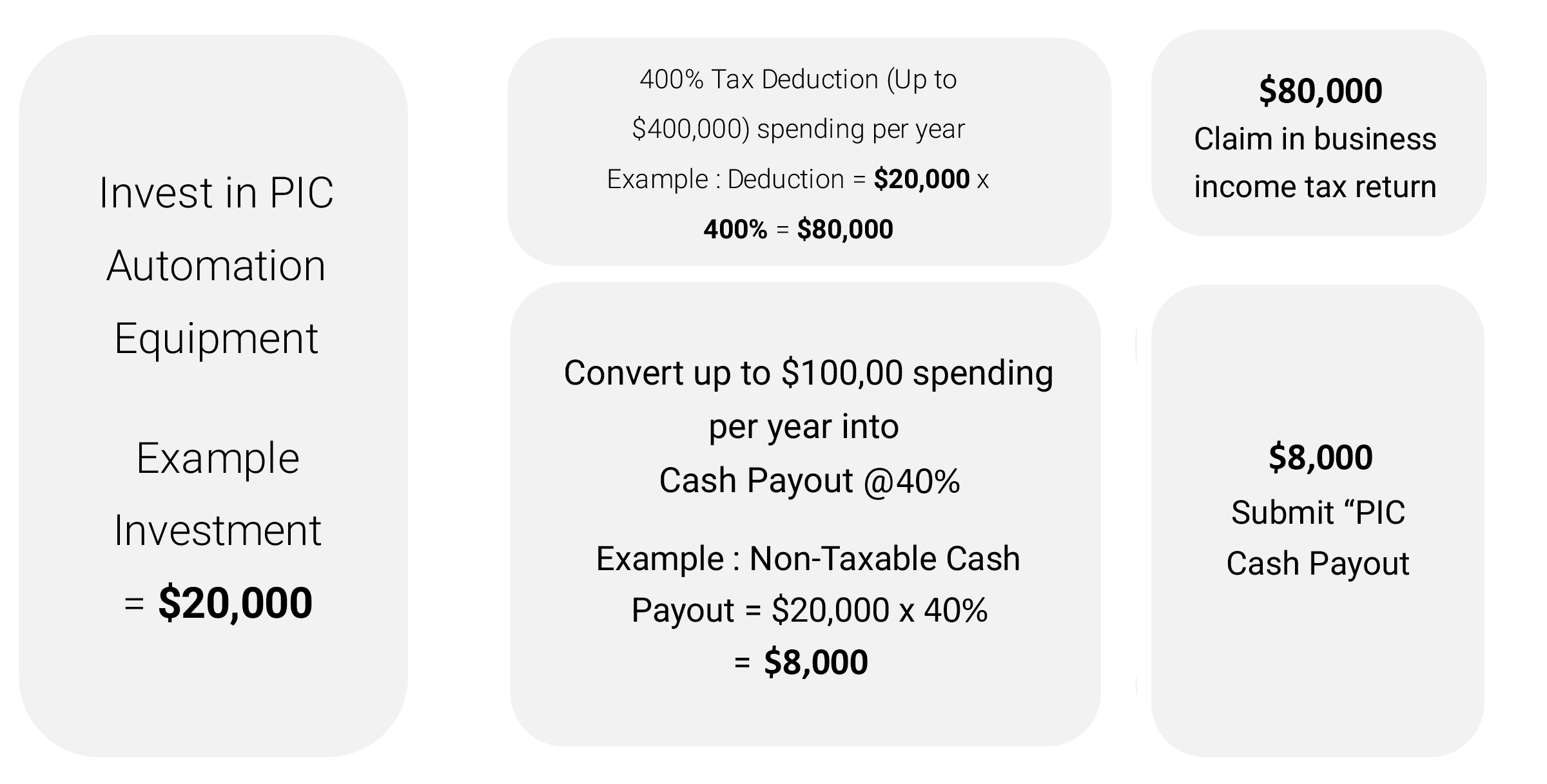 Who is Eligible for PIC Government Grant?
Businesses eligible to apply for the cash payout are sole-proprietorships, partnerships, companies (including registered business trusts) that have:[list icon="plus"]
  incurred qualifying expenditure and are entitled to PIC during the basis period for the qualifying YA;
  active business operations in Singapore; and
  at least 3 local employees (Singapore citizens or Singapore permanent residents with CPF contributions) excluding sole-proprietors, partners under contract for service and shareholders who are directors of the company. A business is considered to have met the 3-local-employees condition if it contributes CPF on the payroll of at least 3 local employees in the relevant month(s).
 What is the process?

Contact us today for more detailed information.
*The popular Productivity and Innovation Credit (PIC), which gives firms tax deductions or cash grants when they invest to boost their capabilities, will be extended for and broadened, said Finance Minister Tharman Shanmugaratnam in Parliament on 21 Feb 2014. (credits – The Straits Times, 21 Feb 2014)
Contact us today for more detailed information