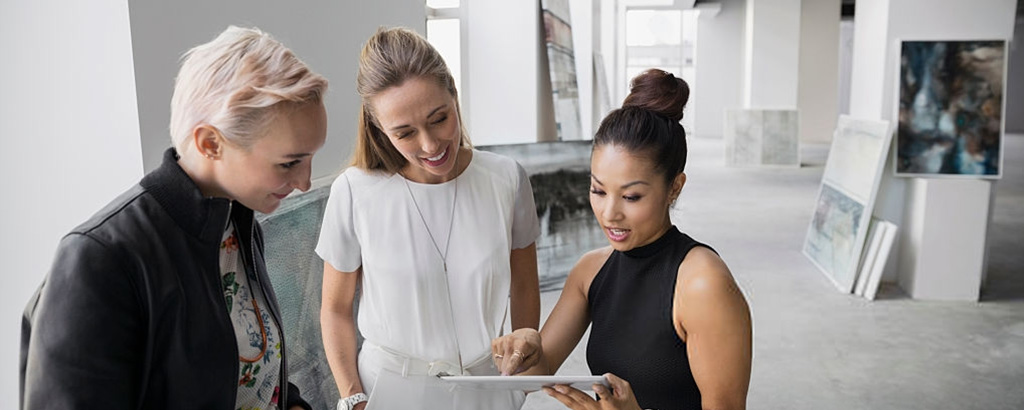 Woocommerce vs Magento vs Shopify
The mere mention of E-Commerce platforms and names like Shopify, Magento and WooCommerce will always pop up. Why, because these 3 platforms are the main drivers of the majority of the top 100,000 e-commerce websites, and the majority of all e-commerce sites on the Internet.
And for that, we will naturally want to compare WooCommerce vs Magento vs Shopify. Just so you know, WooCommerce, Magento, and Shopify put together, collectively run more than 2.5M online stores!
The key reasons why these three are the leaders in e-commerce platforms. They're well-designed functionally, able to easily scale as your business grows, packaged with nice designs, and, one of the most important factors they are the leaders in their own right, their products make it allows companies and individuals to launch their own e-commerce stores, without them having the need to have prior website-building experience.
Though they are very user friendly, these platforms are differs a lot in the way they are designed, how you can start up your site with each, and what type of user and project they're suitable for.
As these 3 platforms are very popular in the e-commerce world, we would like to help understand more about their characteristics, by looking into the specific differences between WooCommerce vs Magento vs Shopify in a visual, in an easy to grasp way.
And what better way than an infographic to compare these 3 platforms in a "visual" and "easy to grasp" way!
In short, we are going to show you in a visual and side-by-side comparison of WooCommerce, Magento, and Shopify, though we will also provide a summary in a text format, their features.
WooCommerce vs Magento vs Shopify in plain text
Which is the best e-commerce platform for you?
WooCommerce
WooCommerce is one of the most use eCommerce platform in the world. But It is mostly used by Small businesses. WooCommerce is actually not a standalone eCommerce platform by an addon to WordPress.
WooCommerce is an open-source e-commerce solution built as an addon to WordPress. It functions as a WordPress plugin and enables you to run a practical and useful online store. It offers most of the features you'd expect from an e-commerce platform.
If you want to create a eCommerce site and also would like to take advantage of the CMS that WordPress is, WooCommerce should definitely be your platform of choice.
WooCommerce is an extendable and adaptable open source eCommerce solution. Meaning its code is freely available for you to view, modify, and contribute. This makes WooCommerce a highly-flexible eCommerce platform.
WooCommerce has all the basic eCommerce features, for example, numerous product types, payment gateways, delivery settings, tax control, stock tracking, coupon system, discount coupons etc. Over and above all these, this platform, you can extend it with both WooCommerce's native plugins and WordPress's extensions and themes. WooCommerce on its own offers a wide range of official extensions and templates, over 350, to be more specific.
The platform is used by approximately 2,000,000 sites.
The software application itself is completely free.
But Domain name and hosting are not included, so additional cost is involved.
You can have unlimited products in your store.
You can also process unlimited orders and sales.
There are lots of extensions available, some are free while others are chargeable.
There are a large variety of payable and free themes that allow you to change the look and feel of your store's design.
The software includes SSL support, but you will need to obtain the certificate on your own. The SSL Support includes basic security features to protect your store.
If you have a basic understanding of WordPress, the WooCommerce platform is very easy-to-use.
Ease of use rating: 4/5.
It can be integrated with Google Analytics by using another plugin.
For businesses and individuals who want to launch an online store but have a tight budget but am comfortable in working with plugins, themes and also familiar with working with WordPress, then WooCommerce is the perfect solution overall.
Shopify
Shopify is one of the top choice for most SME companies planning on launching a eCommerce site. The reason is it is easy to use, inexpensive and has a huge growing community
Shopify is an all-in-one e-commerce platform that enables users to create an online store, manage their products, and handle incoming orders all within a single console screen.
Shopify is a hosted eCommerce shopping cart, meaning all issues with the code are handled by Shopify, however, it provides you with full control over the coding of your eCommerce site, both HTML & CSS.
Shopify is one of the best and most reliable eCommerce software today, serving over 325,000 of businessmen worldwide. If what you are looking to build is a complex, yet easy-to-use online web store to sell your goods, Shopify is your best option. It is considered a 'pure' eCommerce builder.
As one of the most dynamically developed eCommerce solutions, Shopify is well known for the implementation of innovative and unique features before any of its competitors. For example, Shopify was recently integrated with Amazon, so that adds Amazon as a sales channel and you can sell products from the Shopify Admin panel.
The platform is used by over 325,000 merchants.
Their Basic Plan start at $29 per month.
All Shopify plans comes with a free "myshopify.com" subdomain, which you can also hook up your own custom domain name. Hosting is included in all plans.
You are entitled to unlimited products in your store.
You can process unlimited orders and sales.
The platform comes with its own app shop, offering both free and paid apps.
Lots of paid premium themes are available to tailor the look and feel of your store.
All Shopify plans Includes a SSL certificate.
The platform is extremely easy-to-use.
Ease of use rating: 5/5.
The platform comes with its own analytics system, and it can also be integrated with Google Analytics.
Users who don't want to deal with a complex setup process and need quality support should use Shopify. The service will guarantee a smooth implementation and usage at the expense of a monthly subscription.
Magento
Magento is a comprehensive eCommerce platform that has incredible functionality for a platform with a free version.
It is a corporate-level e-commerce platform built for web development professionals and medium sized to large online stores. It offers one of the most robust functionality sets in the eCommerce field, making it an ideal eCommerce platform for stores with high aspirations.
Magento is now known as the most flexible eCommerce platform. Being such a masterpiece of software craftsmanship, it offers almost unlimited possibilities for the technically inclined store owners.
Magento's platform supports multiple currencies and multiple tax rates per location, product type or customer group. It also has easy integrations with the various payment systems such as Paypal (both Magento and Paypal are owned by Ebay).
Magento's interface comes with a professional appearance and well-organized groupings. It also comes with top-notch eCommerce functionalities and also provides you with lots of options to help you in building your perfect eCommerce-store. Almost all features are included in it, for example, promotions to private sales and customer segmentation.
As mentioned before, Magento is an entirely open-sourced platform with an extended plug-in architecture. This eCommerce platform allows users to modify the code whichever ways you need and also extend with any custom features you want.
The Magento platform is used by about 250,000 sites.
A Free Community version is available, as well as several paid premium selections.
The Free Community version would require the user to acquire a domain name and hosting on their own. Paid Premium offerings comes bundled with hosting.
The store can hold Unlimited products.
The store can also process unlimited orders and sales.
The platform supports extensions and a wide variety of them are made available too, both free and paid.
The platform comes with a theme-based system and a decent variety of theme options are available.
The platform comes with advanced security features, as well as dedicated patches to fix any vulnerabilities that arise.
It is recommended for users that have at least a minmum basic level of web development knowledge.
Ease of use rating: 3/5.
It is bundled with stats and analytics for your store out the box.
The Magento platform is geared towards developers rather than regular users. The steep learning curve might be too challenging for a user who is not ready to either hire someone to help with the platform or have the required experience themselves
Features Comparison
Let's now take a look at the some of the key features of each of the 3 eCommerce platforms. These info are available at their individual website but it is good to have them side by side to be able to do a comparison.
Now, let's have a look at some of the key factors to look out for when choosing a eCommerce platform.
Popularity
When it comes to "which is the most popular" eCommerce platform, most will think of Shopify, but the actual leader of the eCommerce Space is WooCommerce!
According to data from BuiltWith.com, WooCommerce has 22% market share across the entire web.
Customer Support
Setting up and running an eCommerce store is a complicated thing, therefore, customer support from the eCommerce platform vendor is one of the key considerations with whatever platform you choose.
When you need help, how you get help is going to be very different between the various platforms. For example, because the core WooCommerce plugin is a free open-source tool, there's no single direct "support" source for WooCommerce itself. You'd instead need to reach out via other means, like the company who is putting up the eCommerce site for you.
You have to keep those important differences in mind as you make your decision in selecting your choice of eCommerce platform.
In comparison, Shopify is probably the best eCommerce platform options if you value being able to easily get support! Below are the support options available among the three eCommerce platforms.
Customer support with Shopify
The Shopify platform itself offers 24/7 support. There are a few different ways that you can get in touch with their customer support:
Live chat
Email
Phone
Twitter, yes, in this industry, Twitter is an officially listed support channel
Shopify also offers a detailed online knowledge base that you can use to help yourself if you choose to.
Nevertheless, not all the tools that you'll use at your store will be Shopify's official tools. Meaning, you can possibly be using some third-party apps, as well as maybe a third-party Shopify theme.
If you do that, you'd need to contact the developer of that product for support, which can be a hit or miss depending on the developer, so that is also another consideration when choosing the eCommerce platform is customer support is key to you.
Customer support with WooCommerce
As the core WooCommerce plugin is a free open-source tool, which is good for keeping costs low, it also means there's not necessarily a dedicated support channel for the core free eCommerce tool.
But that doesn't mean you won't be able to look for customer support when you need it. Firstly, WooCommerce maintains a online public knowledge base that you can have access to for self-help. Additionally, the WooCommerce team does offer support for all the premium(paid) extensions that they sell. According to them, "We only support our Products, sold on our WooCommerce.com site".
Beyond all these, you will be able to find alot of community help because WordPress/WooCommerce is very popular. There are lots of online tutorials, Facebook groups, etc, all of which can help you find answers to your questions. Alternatively, you can pay for a WordPress maintenance service, some of which comes with dedicated WooCommerce support plans.
Lastly, similarly to Shopify, you can also get support directly from the developers if you purchase a third-party theme or extension.
Customer support with Magento
Magento is pretty similar to WooCommerce when it comes to its support offerings. Magento comes in two offerings:
A free open-source tool that you lets you install the application yourself (this is called the Community Edition).
A paid hosted enterprise service directly from the Magento team.
If you choose to use the free Community Edition, Magento does not provide support. As an alternative, you'll need to make use of it's community support or pay for a third-party support service.
However, if you choose to pay for the Enterprise Version of Magento, you will receive dedicated support via phone and email.
Like the other platforms, Magento also maintains a knowledge base that you can use to help yourself.
User Friendliness, Ease Of Use
Let's now take a look at how easy it is to learn and use these eCommerce platforms for creating your company's online shopping cart!
Shopify User-friendliness
Shopify is very user-friendly and easy to use. It uses a drag-and-drop interface, comes with simple tools, and an easy theme editing ensures a seamless user experience even if you are a eCommerce newbie. It has a very polished and stylish looking interface, Shopify admin panel is a good example to be followed by other eCommerce market's solutions. And when it comes to customers' buying experience, it is seamless with straightforward steps to check out too.
Magento User-friendliness
Magento, on the other hand, is not as user-friendly as Shopify. Though with the release of Magento 2.0, the platform became much more coherent, it is still considered a rather an obscure solution. For users who have only basic or limited tech knowledge, Magento is not the best option to go for. So if you choose do choose Magento, you have to be prepared to spend some time learning the basics of this eCommerce platform.
WooCommerce User-friendliness
WooCommerce is known for its high level of user-friendliness and also ease of use.But, it is still a bit more challenging to use than Shopify, while setting up an online store.
As WooCommerce is a plugin and not a subscription-based eCommerce platform like Shopify, you are required to handle a couple more things before getting to work on WooCommerce itself. Nevertheless, WooCommerce is a less complicated and easier platform to use than Magento.
WooCommerce took care of that little hardship and the next thing you get after installing and activating the WooCommerce is an intuitive and powerful interface with an onboarding wizard. It comprises of five steps and will take you by the hand through every critical component.
In summary, it is worth saying that all mentioned shopping carts in our eCommmerce platforms comparison have lots of similar and different stunning features they can proudly boast of.
As to which you should choose to be your eCommerce platform of choice depends on your budget and how tech savvy you are.